While parts of the Nordics cautiously reopen after three months of varying levels of lockdown, it's a good time to look back and think about what worked and what didn't, what could have been better, and what you would have put in place if you could go back and prepare your business for the challenges you faced.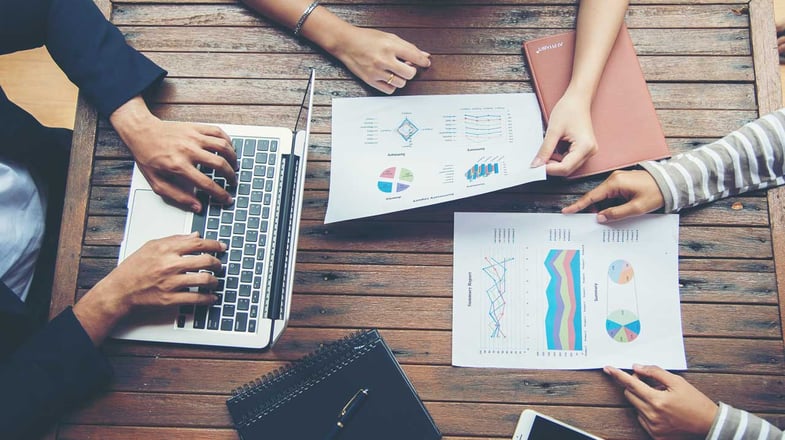 What we've heard from many of our customers during this time is that they felt a sense of relief; even though it was a challenging time, they had a digital system in place that made the transition to decentralised or remote work so much easier.
"When corona hit, we thanked the stars every day that we had just gone live with the CatalystOne system. Now, at any given time, we have full control over how many people we have working, at what percentage, how many are on leave, and so on." – OPEN, Sweden.
Implementing an HR system is not a quick fix, however. It's not something you could have gone out and bought the day before lockdown, installed it, and simply gone on about your business. It takes time to find and implement the right system, and to effectively manage the changes your employees will need to adopt. But, knowing what we now know, it's worth looking at the benefits and value of taking the first steps towards digitalisation now.
Real business benefits
Right now, with the financial implications of the pandemic still being assessed, purse strings are tighter than ever, and we're all focused on "need to have" rather than "nice to have" investments. But what we're seeing is that HR systems are sitting firmly in the "need to have" column for many businesses.
Here are some of the business benefits the CatalystOne HR system provides that are helpful at all times, not only during a period of crisis or uncertainty:
Data
A headcount you can trust with all the smart filters you could imagine, for example, which employees started in the past six months, the number of external consultants, etc.
Flexibility
CatalystOne is flexible, allowing you to create custom fields in an instant – keeping tabs on how many people you have on furlough, how many on sick leave, etc.
"For both HR and our leaders, having one system, where we can set up and change workflows ourselves as we go, makes the day so much easier." – Kolonial.no
Remote follow-up
When many people are working from home, it can be difficult to follow up on how they are doing. A digital tool to follow up on both objectives and well-being is essential. Businesses that have embraced e-learning and have digital tools to follow up attendance can continue to develop their employees also in a pandemic.
"Follow-up has never been more important, especially if you consider your business to have a people-first culture like we do." – TheVIT, Norway
Growth during lockdown
New hires during the pandemic have experienced very unusual onboarding. A fully digital onboarding process ensures that each new hire gets the welcome they deserve even though stakeholders and other participants may be spread out geographically and unable to meet.
What are the next steps?
To have a full overview of your entire organisation's most important asset at any time, whether it be for future planning, reorganisation, growth or change management, is not a "nice to have" by any stretch of the imagination. But how do you get started? We have some resources that can help you on your way.
Your first stop is our Buyers Guide. Or, if you already know you want to invest in an HR system, you can book a demo of the CatalystOne system to learn more about how we can help your organisation take control of its data so it can grow and thrive no matter what comes next.