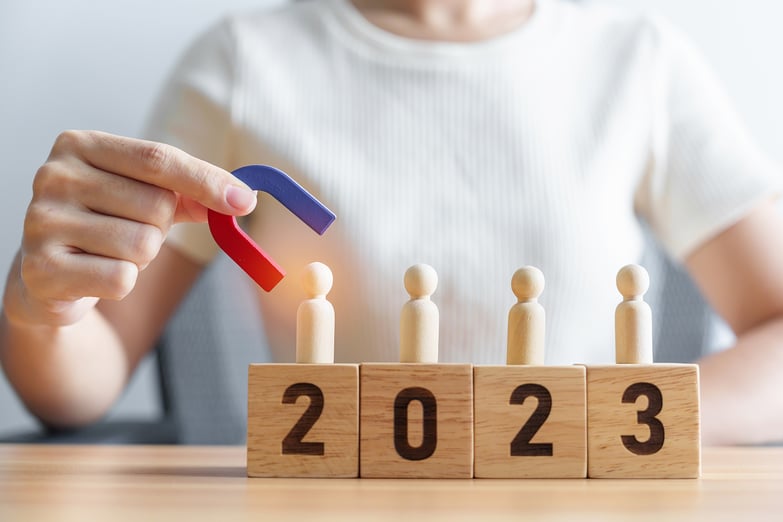 "The great resignation", "the war for talent", "the quiet quit", these terms have been discussed at length but continue to burden the leadership world.
Hiring and retaining top talent is a challenge today both because of a low supply of candidates and low retention in a tight and hybrid labour market.
Digital transformations, hybrid working, climate action, demands for better social equity (not to mention the C word) – these are just some of the reasons why we've experienced unprecedented disruption and change in how we do business in a relatively short period of time.
The transition from the analogue to the digital world is creating an increasingly larger skills gap, while the new hybrid workplace reality has opened new markets for job seekers. All resulting in a lower supply of the right talent and fierce competition among employers.
Meanwhile, what employees now want for their careers, and what they demand from the companies they work for has also rapidly changed.
Flexible work locations, work-life balance, freedom for more self-expression, and better mental health awareness are just some of the bigger changes that have been evident in the workplace in the last couple of years.
This has also led to reshaping of the role of a leader today. The employee-manager relationship is moving from an authoritative to a more "human" one - namely one that's more authentic, empathetic, and adaptive.
Businesses must acknowledge this change and ensure how these leaders themselves are recruited, onboarded, and developed is also addressed.
According to a recent Gartner survey of some 800 HR leaders, building effective leaders was the top priority for 60% of respondents, but 24% say their leadership development approach is not up to speed.
With competition for new hires not expected to slow down, despite the broader macroeconomic conditions, companies must adapt their sourcing and retention strategies.
To succeed, they must align both current business needs, a shifting economic environment, and changing employee demands.
As we approach what is expected to be a challenging 2023, we have put together a webinar series to try to help businesses face the talent crisis in meaningful and impactful ways for both the business and its people.
Join us for the following sessions, where we will sit down to discuss matters with specialists and experts in the field, and where you can ask any questions, you may have.
Diversity, Equity, and Inclusion – how to ask the hard questions and get started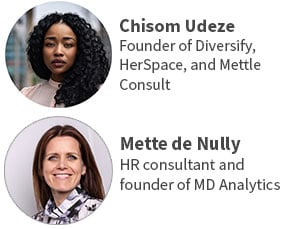 We will talk to DEI strategist and thought leader Chisom Udeze and HR specialist Mette de Nully about:
The status of DEI in the Nordics
DEI best practices – how to start the conversation and apply policies that make a difference
Metrics you can use to measure DEI success
Freyr Battery: recruiting and onboarding for the green transition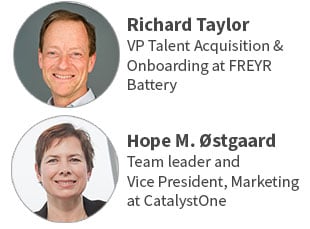 Listen to head of talent Richard Taylor tell us all about how FREYR plans to convince people to move to the arctic and turn production philosophy on its head. Richard will talk about:
How Freyr is developing innovative recruiting and onboarding approaches to meet its ambitious recruiting goals
Using prospect priming to target and pre-qualify applicants
Using active onboarding to ensure success from early on
Read more and sign up here


All change again – are your employees suffering "change fatigue"?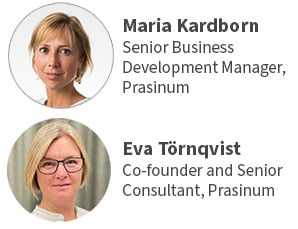 We will talk to change management experts Maria Kardborn and Eva Törnqvist from Prasinum about:
The 3 critical questions to ask before any change implementation
How to communicate change and bring people onboard – does the plan make sense and does the story apply to your employees?
Post change health check – keeping the story alive and people involved and motivated