Höegh LNG implementerar digital lösning för HR-Masterdata på global nivå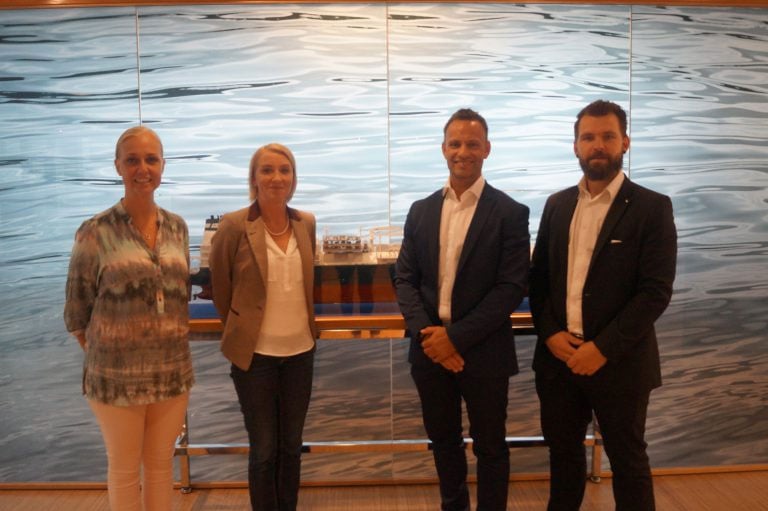 Höegh LNG valde CatalystOne Solutions, som i konkurrens med flera globala aktörer, bedömdes som klart bäst. Samarbetet innefattar att införa en HR Masterdata-lösning med global räckvidd. Därtill önskar Höegh LNG stärka sitt fokus på Performance Management, Talent Management, Successionsplanering mm.
Som en förlängning av detta initiativ kommer också planerna kring strategisk kompetensutveckling att stödjas av lösningar från CatalystOne.
– Vi är nu igång med implementeringen av CatalystOnes HR-system. Detta arbete är en del i vår satsning på våra medarbetare och chefer. Vi ser fram emot att snabbt komma igång med systemet för att därefter kunna se effekterna av vår investering, säger Inger Mostue, VP HR & Organisation, på Höegh LNG.
Om Höegh LNG
Höegh LNG provides floating energy solutions and operates world-wide with a leading position as owner and operator of floating LNG import terminals; floating storage and regasification units (FSRUs), and is one of the most experienced operators of LNG Carriers (LNGCs). Höegh LNG's vision is to be the industry leader of floating LNG solutions and the strategy is to continue to focus growth plans on the FSRU market, with the objective of securing long-term contracts with strong counterparts at attractive returns.
Höegh LNG Holdings Ltd. is listed on the Oslo stock exchange (HLNG) and is a Bermuda based company with established presence in Oslo, Singapore, London, Miami, Jakarta, Klaipeda, Cairo and Cartagena. The company employs approximately 110 office staff and 500 seafarers. Höegh LNG Holdings Ltd. has established a Master Limited Partnership, Höegh LNG Partners LP, that is listed on the New York Stock Exchange (HMLP). For more information: www.hoeghlng.com and www.hoeghlngpartners.com