The pandemic has pushed the gas pedal to the floor in many ways when it comes to how we work. We have seen remote working and all that it entails – namely the digitilisation of processes and tasks – being pushed through at record speed. But how has this panned out so far for HR processes?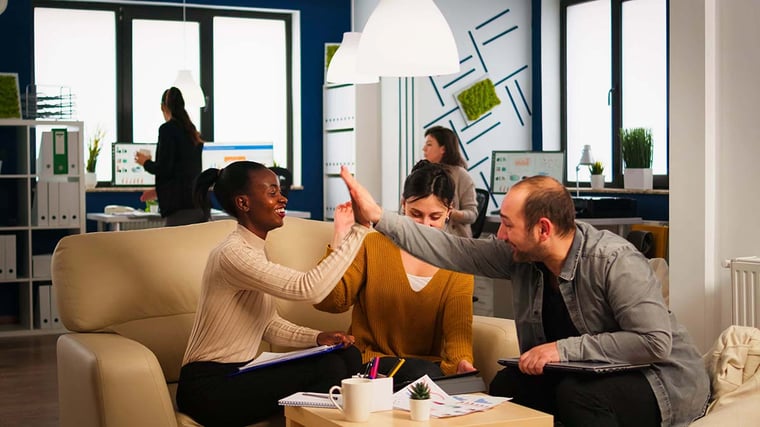 Our latest survey of over 300 Nordic IT leaders has found that HR is increasingly on the radar of IT managers as companies are pushed to review their HR systems and strategy.
The Scandinavian HR-IT Report 2021 conducted by Venezu, on behalf of CatalystOne, and in cooperation with Microsoft Norway, reveals a number of interesting insights into the attitudes of IT professionals towards HR systems and technology, and the level of cooperation between HR and IT in Denmark, Norway, and Sweden.
Interestingly however, not all the Nordic countries are moving at the same pace.
Norwegian companies took a clear lead in various areas researched by the report. As well as a doubling in those that are using of a complete HR system, compared to 2020, companies in the country also reported the biggest increase in automation of employee access management to systems.
IT professionals in Norway were also the most satisfied with 77% saying their systems and processes work well today, while 60% of Danish and 46% of Swedish IT professionals felt the same.
The changes to how we interact and work has meant radical changes to individual and organisational needs and HR functions are key to driving this transformation – if businesses are to organise for and succeed in a post-pandemic future.
However, for this to happen, there has to be closer collaboration with IT departments, as HR-Tech takes on an increasingly significant role.
In that regard, the report highlights some positive changes, but missed opportunities were also apparent.
For example, the number of respondents reporting that their company has a clear IT strategy for HR has increased across the region compared to last year, as has the number of respondents who have automated systems access for employees.
Meanwhile, the need to integrate systems ranked higher compared to last year as work is now more and more carried out by teams that are spread across various locations.
While the HR department remains the most popular home for HR master data, the IT department came in at second place. This is compared to fourth position after payroll and the finance department last year – suggesting stronger collaboration between HR and IT in control and maintenance of HR master data.
The need for IT as a strategic partner to HR, is more apparent than ever following recent HR trends and developments.
Remote working is here to stay, so the need for secure and stable digital processes that not only safeguard the company today but help it to build the right workforce for the future, will grow.