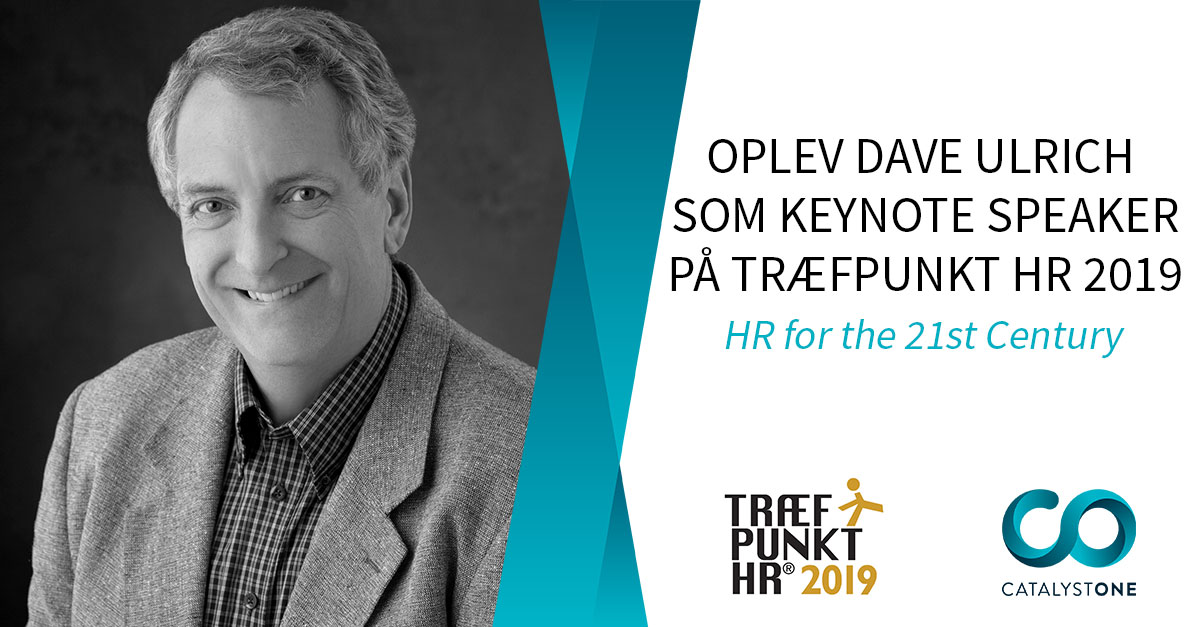 CatalystOne er endnu en gang med som sponsor på Nordens største HR messe: Træfpunkt HR.
Onsdag d.2 og 3. oktober 2019 markerer 20 års jubilæet for Træfpunkt HR, hvilket bliver bl.a. fejret med en Keynote fra en af de mest markante og prominente figurer inden for HR og ledelse: Dave Ulrich.
Fakta om Dave Ulrich
Dave Ulrich er Rensis Likert Professor på The University of Michigan og partner i The RBL Group, et konsulentfirma der hjælper organisationer og ledere. Han studere hvordan organisationer kan forbedre lederskab, effektivitet, læring og talenter igennem HR.
Dave har udgivet over 200 artikler og over 25 bøger, og er blevet kåret til #1 Management Educator & Guru af BusinessWeek, samt en af 'world's top five' business coaches af Forbes
Træfpunkt HR 2019
Træfpunkt HR er Danmarks største HR-event og er blevet arrangeret af Dansk HR siden år 2000.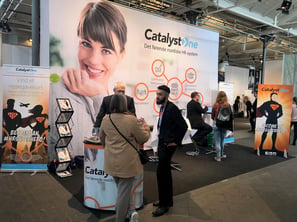 Der deltog over 1800 HR-ansvarlige på messen sidste år og der vil være over 40 forskellige keynotes, aktiviteter og foredrag - samt mere end 150 udstillere inden for forskellige HR-områder.
CatalystOne har været en af hovedsponsorerne de sidste par år, og vi vil også være at finde på dette års messe. Så vi håber at se rigtigt mange af vores eksisterende kunder og møde mange nye mennesker på vores stand, til en snak om fremtiden for HR og Ledelse.
---
Læs mere om Dave Ulrich her
Du kan læse mere om Træfpunkt HR her
Download vores nyeste, gratis e-bog om hvordan man skaber en moderne HR-afdeling ved at klikke på linket herunder: