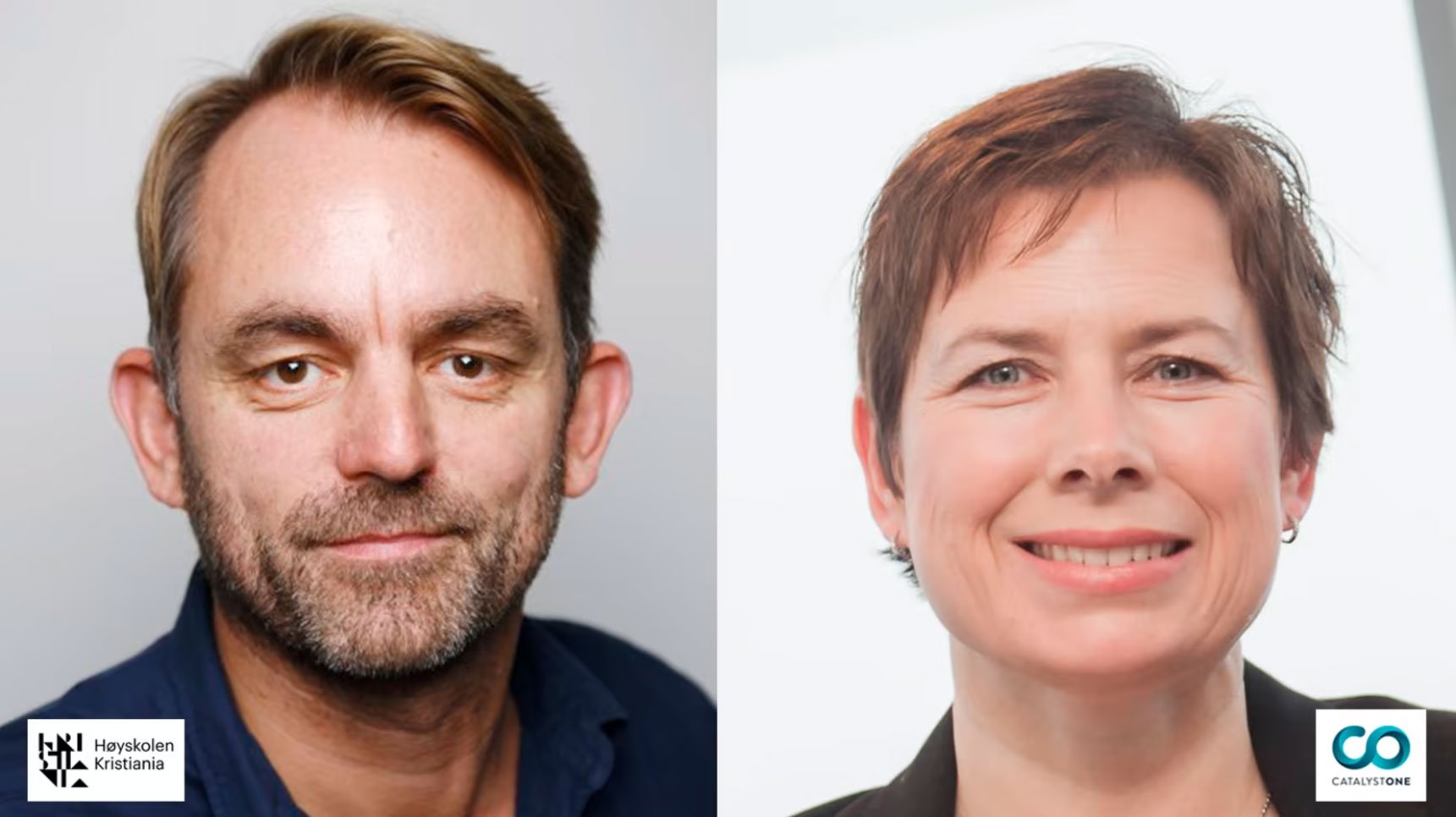 PRESS RELEASE - 15 Oct. 2021
HCM software provider CatalystOne and Kristiania University College of Oslo have launched a new course – HR-Tech and HCM – as part of a collaboration that will see the two organisations work together to build up HR leaders for a post-pandemic era.
The course is part of a new Bachelor in HR, Technology, and Digitalisation Management. The bachelor is designed to develop not only a student's understanding of concepts, models, and theories within human resources but to provide real business insights and practical application of technology and digitization within the HR function.
"The collaboration strengthens students' learning and is in line with the latest recommendations from the Norwegian government regarding integration of working life into higher education," says head of the Department of Management and Organisation, at Kristiania University College, Andreas Thon.
"We want to develop a solid professional environment associated with education and research. Most of the research and knowledge development in the HR field today is international. We want to develop better understanding of the Nordic context and the Nordic working life."
The role of HR professionals and HR functions is increasingly in focus as companies experience unprecedented changes at rapid speed following the Covid-19 pandemic.
How societies operate and how individuals interact and work has shifted dramatically to remote work and reallocation of resources. This in turn has accelerated digitization and automation in order to meet changing individual and organisational needs.
Research shows that HR functions are key to propelling this transformation if businesses are to organise for and succeed in a post-pandemic future.
"The course will teach students how technology and digitalisation affect managers and employees in the organisation, and how HR technology can be used to get better overviews and insights that help map needs, plan, and evaluate on a more strategic level," says HR-Tech programme leader, at Kristiania University College, Arne Bjøntegaard.
"The future of work is about using technology in new ways to before and understanding the interaction with people. Businesses need people who understand how technology, culture, and society are connected."
Commenting on the partnership Bjøntegaard says: "We chose to work with CatalystOne as it is a recognised market leader in this fast-growing area. The company puts emphasis on intuitive solutions, good support during requirements specification and implementation, as well as long-term customer relationships."
CatalystOne SVP of Marketing, Hope Mears Østgaard, says it is an honour to be invited into the collaboration with Kristiania University College and to be able to share the company's knowledge and passion for HR-Tech with students:
"From what we see in the market, the competence these students will possess when they graduate will be in high demand. We can't wait to see them excel as the next generation of tech savvy and data driven HR leaders."