There's no question that making the change to digital recruitment saves time and money for companies, but what does a digitalised process say to your candidates? For jobseekers, an intuitive, self-service approach to hiring hints that a company has embraced technology and flexible working conditions. With this in mind, the question becomes: is this hint a promise you can fulfil?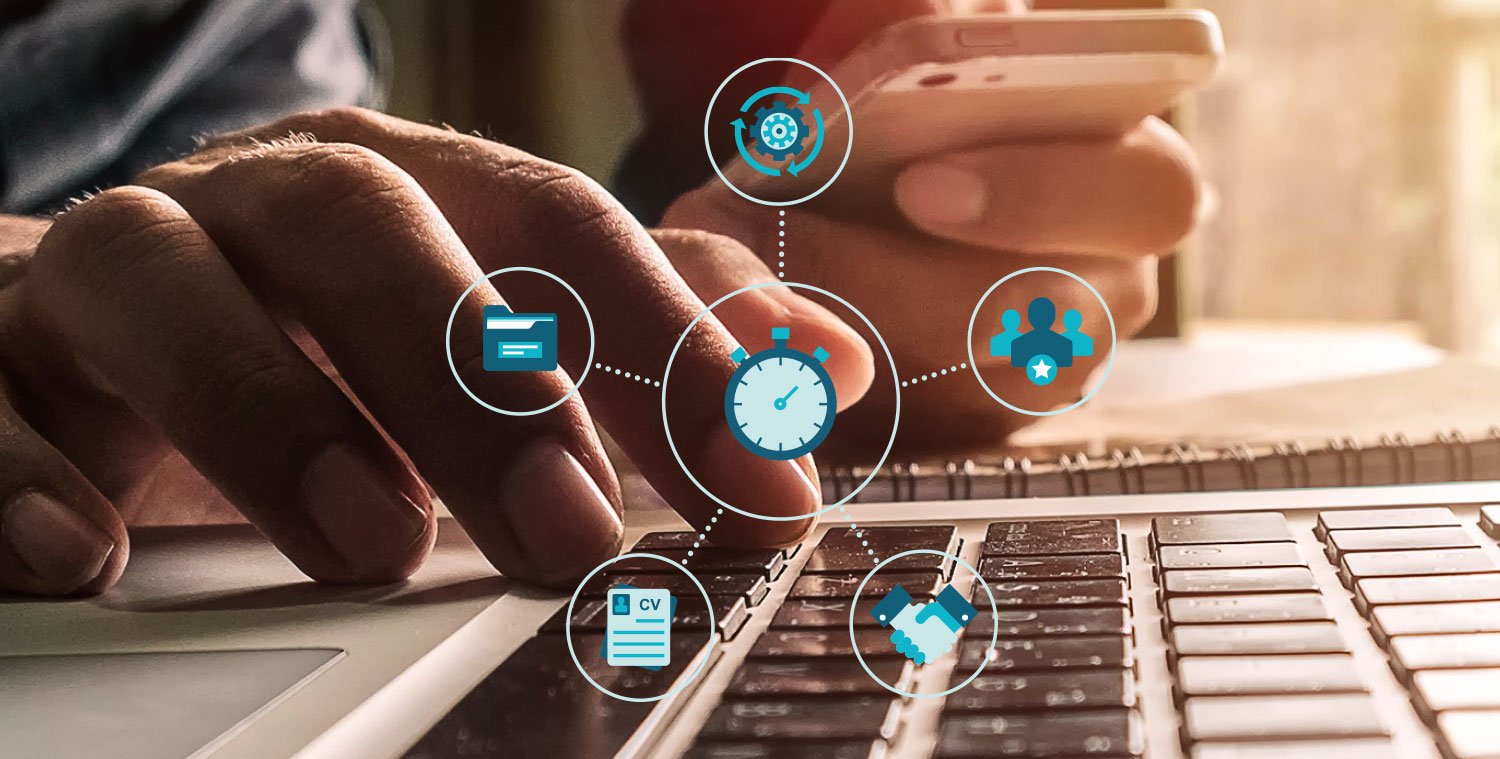 For candidates, digitalised recruitment is part of a bigger shift in the job market – one that makes them a new kind of consumer. Record low unemployment rates have meant that companies are competing more fiercely than ever before to find and hire top talent – and jobseekers know it. Their priority is to find out what gives your company the edge over others they may be considering.
When you think about how much time people spend fulfilling their every whim and need via connected devices, it makes a lot of sense that this desire to manage tasks quickly, via intuitive technology, spills over into the workplace. From app-based doctor's appointments to grocery ordering and shared transport, people are using digital solutions in every aspect of life.
According to a global study by MIT SMR and Deloitte, more than 80% of employees want to work for digitally enabled companies and digital leaders. So, when the recruitment process for a new job, from applying through to signing the contract, is done online, it may set up an expectation of what daily life in the actual job will be like – namely, that your company is a digital leader. Following through on this expectation will help cement your new employee's impression of having joined a modern, forward-thinking company.
"A streamlined end-to-end digital recruitment process sends out a clear message to applicants that your organisation is comfortable with digital and has a culture of innovation and excellence, making you more attractive to the best talent."
– Digitalisation of the recruitment, onboarding and offboarding lifecycle
If you're concerned that leaving your new hire to manage their own onboarding would make them feel alone, think again. Offering self-service tools to complete routine onboarding tasks not only reinforces the impression of a digitalised workplace, it puts the employee in control of their work from day one. This then frees up time that everyone involved can spend on the more social and cultural aspects of welcoming a new employee.
When day one leaves your new employee feeling in control, valued, and warmly welcomed, it's a lot easier for them to imagine a long-term, fulfilling career with you.
If you're interested in learning more about how digital processes can help attract and retain talent, download our e-guide, Digitalisation of the recruitment, onboarding and offboarding lifecycle.